Switching car insurance companies – Easy way to do it with loyal company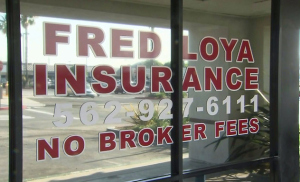 If one of your new years resolutions is to save money on your monthly bills, then car insurance is a good place to start. Let's be real if we drive we must legally have automobile insurance. There's just no way getting around this bill but if you switch to a lower cost carrier, you can often save hundreds per year. Many people falsely think that they have to wait until their current coverage ends before switching, but you can cancel your car insurance policy anytime and get a refund for any money that is owed to you. Cancel your order it is always a good time to get quotes and lower your rates.
Before you terminate your existing policy, there are a few things you should always do
1. Research the coverage amounts you need. The fundamental principal most financial advisors agree upon is to purchase the most automobile insurance protection you can afford.
Before you get a quote, decide whether you can only provide basic liability insurance or more comprehensive coverage that will better protect you. If you have significant assets that you need to protect and can afford it, get a collision damage policy of at least $100,000 for each person and $350,000 per accident.
If you don't get adequate coverage and are responsible for causing a serious accident, you will more than likely get sued. If a legal judgment is awarded against you that is more than your coverage will pay, you must pay the difference.
With medical costs so high these days, a car accident that hurts multiple people could easily result in $250,000 in medical expenses, not to mention pain and suffering. So get a rock-solid, comprehensive umbrella policy if you can afford it. If you are a safe driver with no points on your record, excellent rates are waiting for you if you compare several quotes.
2. Compare new car insurance rates first. The more you shop for car insurance deals, the better the odds you will find the lowest rate. You can use Loya Insurance, which is a free quoting service that will get you up to 10 insurance quotes in just a few minutes.
Make sure you have your VIN ready and the make and model of your car. After you get your insurance quotes, select three of your favorite companies and then do a little background check on each one. You should zero in on the companies financial strength and their history of claim payments.
You would be surprised at how many small insurers are close to being financially insolvent. You can check the financial health of any car insurance company by reviewing their ratings at A.M. Best.
The higher the score, the stronger the company is. I recommend not buying insurance with any company that has a C or below rating. As for claim service, just go online and enter the business in any search engine along with phrases like "claim response" or "claim response review." In just a couple of minutes, you can tell the companies that is diligent from the ones that are slow to pay or delay substantially claim payouts.
3. Find a company that has flexible payment plans. Some insurers require immediate payment of six months in full. For many people on a tight budget, it's just too much. The insurance company you choose should have monthly payment plans, and online bill pay.
Also, look for a cancelation grace period of at least one week if you are ever late with your payment. To be late is important because sometimes even the most diligent of us forget to pay a bill, and insurance companies should be flexible.
Next, check out all the programs and discounts each company offers. Some companies offer free roadside assistance bundled in while other firms offer rebates for safe drivers. Compare each program to what you feel is important before you buy a policy.
Switch and start saving
Now that you have selected your new car insurance company and gotten a great price for your policy, it's time to buy. Some insurers such as Loya Insurance Company allow customers to buy online and even print out their I.D. cards. If you can't buy online, make sure a representative is available to assist you with your purchase.
Now, only call up your impaired insurer and cancel
Make sure you get any refund amount owed to you and also that your current address on file is accurate. You will be surprised how often your old insurer will try and get your business back with special rates now that you have canceled. It's smart these days with the speed of the internet to get quotes at least twice a year. Just a couple of hours of your time each year could save you hundreds.