Loya Insurance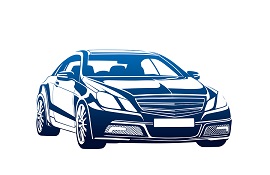 Get Loya auto insurance quotes online. Save $500 or more with Loya Insurance in just 3 minutes. Low monthly payments and special discounts are available. While searching for car insurance, you will find that the Loya insurance company provides several types of policies at affordable rates. This includes liability, collision, and comprehensive coverage.
Everything is designed to serve the customer and the unique requirements each person has. The mission of the company is to offer dedicated customer service to each customer while providing quality coverage at the lowest possible rates. The company located in El Paso, TX, also offers cheap home insurance and discounts for those who bundle auto and home coverage together.
Many firms provide insurance packages to individuals and businesses online. The Internet is a great place to find discounted rates on car insurance. This is because it's so much cheaper to conduct business online by way of direct policies. When using the Internet to compare rates and quotes, many customers can save hundreds with exclusive online deals.
Loya Insurance Services knows many customers are seeking affordable plans with low monthly payments. This includes very cheap car insurance with $20 deposits. Other deals you can find with Loya Insurance, including buy now pay later car insurance plans. Compare rates now by entering your zip code. If you prefer to call, agents are standing by to assist you
How Loya Insurance Beats the Competition
Many companies are competing with Loya, but some of them just sell one type of insurance. Other insurers have high upfront costs, including deposits of up to 30% of the overall policy. The company focuses on the best coverage at the best prices. This is how the company continues to grow and beat much larger competitors. Many clients refer their friends and family to the company. This shows the incredible value the insurer offers each and every client.
Many customers need low monthly payments and convenient payment plans. This is why Loya has many plans under $100 a month. To see if you qualify, apply for a free online quote.
The Website
With the website, you can pay your policy online, over the phone, or by check. The new and improved site offers automatic payment plans, which are an easy way to pay for your premiums each month. You can even use your smartphone to pay your bill online, make changes to your account, or print out proof of insurance cards.
Loya Insurance Is Structured to Serve the Customer
Many insurers claim they have excellent customer satisfaction. The difference with Loya is each representative takes the time to get to know each customer and create a custom plan at the best possible rates. Agents take the time to analyze clients' needs and develop a plan that offers excellent protection at the lowest reasonable rates.
Loya customers can call a representative anytime for any reason. If they have a question about their policy or claim or any other issue, Loya reps are glad to assist them. Give them a try. Call now to get a free quote or apply online in minutes.
Use the Free Calculator
People that are looking for quotes online most of the time do not know that an easy way to get a quick estimate is to use an online car insurance calculator. Loya offers these tools to give customers a look at the low rates they can expect. You need to understand that firms providing car, home, and liability coverage are property and casualty insurers. To calculate rates on auto or home insurance, just enter your zip to get started.
Insuring your home or vehicle with Loya insurance company, you can qualify for discounts up to 15 percent, or even more. That can help you save a considerable amount of cash. There are many discounts you can qualify for. This includes:
Safe Driver 
Senior Citizen 
Good Student (GPA of 3.0 or more)
Military and Veteran
Multi-Vehicle Discount
Bundling Auto and Home Insurance Discount
Some companies will underwrite only one type of policy, like car or home insurance. They sometimes have a partner business that finances their operations or gets reinsurance to mitigate the risk they are exposed too.
Health Insurance
Finding the most cost-effective health insurance quotes online is easy when people compare online rates. Some providers do not offer coverage for health care. However, Loya understands the importance of providing low-cost coverage. The law now mandates everyone to get health insurance or face a penalty.
Some health insurance companies have specifications about when, where, and how medical services can be billed. With Loya health insurance, we can get you covered and work with you to process your claim in a fast and efficient manner. Compare Loya healthcare insurance quotes online. Fill out a free application and get rates delivered to you in about 5 minutes.
Online Rate Quotes Made Easy
With a broad range of providers that compete with Loya Insurance, shopping and comparing rates for different sorts of companies can be confusing. Loya makes it easy. Using a cost-free online comparison service allows you to save some serious money. Getting this service makes it a lot simpler for consumers to compare side by side plans.
The comparison sites usually have consumers' best interests in mind and lets you compare multiple rates and plans, so you have the best chance at lowering your rates. Take the time and discover the most effective insurance for you, based on your earlier experiences as well as your plans. 
Many customers have reduced their premiums by more than 40%. That is one of the Loya's advantages. When consumers can get several online quotes and can compare the policies and premiums, it makes it far easier to decide on the coverage and compare it to buy a policy from.
Low-Cost Policies
Another kind of coverage that you need to include has to do with the unfortunate scenario of getting hit by someone that does not carry any coverage. If this happens to you, it can be an awkward situation, with many of the costs associated with the accident passed on to you. This is why it's important to get Loya uninsured motorist protection. Adding this to your policy is cheaper than you might think. Call to get a free quote over the phone, or fill out a quick quote online.
The Importance of Having Liability Insurance
In almost every state in the USA, you will need to carry, at the minimum, legal liability coverage. This insures that if you get into an accident, you will have coverage to pay for some or all of the costs pertaining to the incident. Liability coverage has different required limits and laws per state.  In some states, you will also be required to have collision coverage. As a leader in the market, the company is the one who can offer a good deal on liability auto insurance.
Even though personal liability insurance does not cover a driver as well as collision or comprehensive coverage, it is still a popular choice. In some states, good drivers can get cheap liability insurance for 1 dollar a day. If your car is worth less than $5,000, it might be smart to get Loya liability insurance coverage.
A collision policy includes money dedicated to repairs of your automobile. To compare the rates for each type of insurance, apply for an online quote, and see your best rates in minutes.
Never Drive Without any Coverage
If you are pulled over for any reason and you are caught without any insurance, there are severe consequences, depending on where you live. Your car could be towed, and you can get a hefty fine for breaking the law. If you get caught again, you could get a bigger penalty and have your license revoked for a year or more. Having insurance is imperative. If you drive, you must have the vehicle insured. It's just that simple.
If you currently don't have any coverage, it's time to get your automobile covered. Get started now by comparing Loya auto insurance quotes online. Just enter your zip code, and you will be asked a few basic questions. Lower your car insurance rates and save big.
---